Does Your CRO Understand the Ultimate Trial Goal?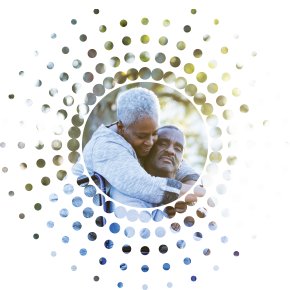 ARG Patient-Centricity
Nurtures relationships with (rare disease) advocacy groups
Innovates with our "Study champion" model
Understands and addresses human factors
ARG's primary goal is to improve and prolong the lives of the people affected by rare diseases through the clinical trials we manage. We also focus on patients afflicted by oncology and immunology disease-states. We realize our patient-centric approach by carefully cultivating relationships, fostering meaningful communication, and anticipating and addressing all of the challenges in our studies.
Patient advocacy groups offer irreplaceable value in rare disease drug development programs; therefore, we nurture partnerships with advocacy groups that have first-hand knowledge of how a condition affects patients and best understand the needs of their community.
Together with patients, we learn about the advantages and drawbacks of existing therapies, and the emerging possibilities moving forward. We believe that advocacy groups should be engaged early in the clinical development process and be retained beyond the end of studies.
There are unique issues when working on rare disease and decentralized oncology and immunology clinical programs. ARG takes a novel approach and employs the use of a "Study Champion." The Study Champion is a direct liaison between the investigator, home health nurse, central laboratory, and sponsor– providing amplified organization, engagement, and motivation.
We are keenly aware that clinical development often involves children, which introduces regulatory, operational, and ethical issues that can complicate recruitment and retention. Patient safety is everyone's number-one priority, and thus protocols require careful collaboration with experts and other regulatory bodies to minimize trial burden and risk.
For certain clinical trials, we leverage our longstanding relationship with a home healthcare provider to administer drug-infusions, perform blood draws, or carry out other clinical tests. These visits are patient-centric because they help ease the challenges of long-distance or even in-town commutes.
ARG is focused on improving the lives of patients from the outset to the conclusion of trials. We formulate easy-to-reference visit schedules so patients understand their commitments. Patient-friendly terminology can help relieve unintentional linguistic barriers. We also take into account that rare conditions often create disparities in income and employment status, which are compounded by the expense of medical care and lifestyle adaptations.
Every patient deserves to be well, regardless of the rarity of the disease.