Our Mission
Everyone Deserves To Be Well
ARG is an oncology, immunology, rare and neurodegenerative disease-focused contract research organization that provides comprehensive clinical program development services ranging from pre-launch consulting to commercialization, achieving over 50 market authorizations.
Jane's Journey
Seeing the rare disease landscape from a mother's perspective
In 2006, Jane discovered that her 15-month-old son had histiocytosis, an autoimmune disorder that is only diagnosed in approximately five out of every one million individuals. Suddenly, she and her family were forced to navigate the complex and unfamiliar terrain of what she dubbed "rare disease land."
Stressed over the health of her loved one, Jane wanted to know everything about protecting her son in this new environment. Which treatment options were best? Would a clinical trial be beneficial? What was the total care concept? She was overwhelmed by a thousand questions, and the answers weren't always straightforward. While complex clinical language was second nature to organizations that worked with rare diseases, Jane needed someone to translate and guide her family through the patient journey. Eventually, she found individuals who could.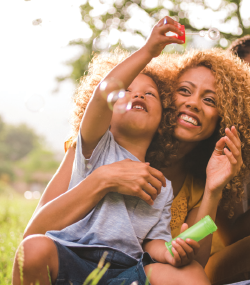 Jane met doctors who didn't define her son by his disease and served as advocates, seeking additional expertise when their own did not suffice. She connected with dedicated support networks that provided resources for understanding and navigating the clinical landscape. Although rare disease research was fraught with uncertainty—sometimes it seemed like 10% science and 90% art—these passionate people helped Jane's family feel empowered rather than powerless. Today, she serves as a board member of the Histiocytosis Association, supporting others who seek guidance for their own journeys.
Founded in 2004 with the vision that every project should be highly individualized, ARG has experienced consistent growth across the globe, expanding our reach to include drug and device strategic consulting, clinical trial management services, and clinical data and analytic solutions. ARG uses first-in-class technology platforms along with relationship-driven flexibility to optimize clinical studies because we believe everyone deserves to be well.
The Journey to Droxidopa
Chelsea Therapeutics was in the process of licensing droxidopa for treating neurogenic orthostatic hypotension, but the study suffered from low patient recruitment. ARG was brought in to improve enrollment.
A Life-saving Drug's Race to America
Cinryze is used to treat hereditary angioedema, or HAE, a genetic defect that results in dysfunctional C1 esterase inhibitor. ARG helped Lev Pharmaceuticals rescue their troubled trial and bring the drug to the market.
Community
fuels passion and progress
The clinic isn't the only place where we make strides. ARG works with a variety of stakeholder organizations, advancing care alongside other dedicated individuals who advocate research.
Interested in Working with ARG?
Let us know about your upcoming study: