Statement From Atlantic Research Group Regarding COVID-19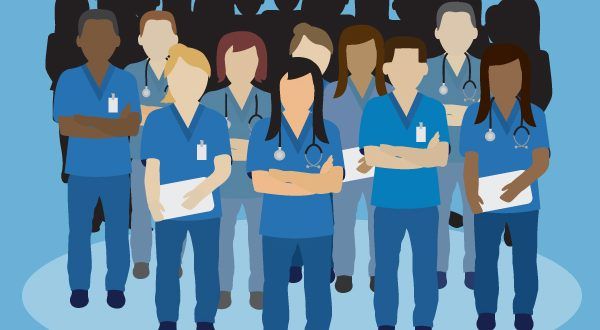 From Co-founders and Owners Paul Bishop and Lyle Camblos
As the world continues to adapt to the challenges of the COVID-19 virus, we want to provide additional information. We have begun to see hospitals place restrictions on monitoring visits– and in some cases, they are suspending all monitoring visits. ARG, because of consistent investments in technology since 2004, has cloud-based systems that will allow us to remotely perform all project management, data management, statistics, medical monitoring, and drug safety tasks.
We already have remote monitoring set up and in place for larger institutions — like Memorial Sloan Kettering, MD Anderson, and others hospital systems. Unfortunately, not every site has the capability to allow remote monitoring, or, patients simply have postponed study visits. We will continue to work with our site partners and communicate directly to each sponsor any disruptions in data flow into the clinical database.
We are firm believers that strong, stable, and sound organizations like ARG endure crises by creating new solutions, becoming more flexible, and setting an example during the most challenging times. We will explore alternative methods for ensuring studies proceed as normally as possible.
We are looking at potential modifications to research procedures, (approved by IRBs) which take advantage of various web conferencing platforms. We can conduct remote visits (SQV, SIV, IMV, COV) so when this crisis is over, there is little to no lag time getting things back to normal. We are proactively reaching out to our participating sites to assess capabilities to monitor data. Additionally, our Quality Assurance department is reviewing proposed monitoring solutions to ensure the subject's health information is protected, and data integrity is not compromised. And because the majority of ARG's workforce is remote, outside of site access, in many ways it is business as usual for us.
We believe that the best way forward is to continue to do any and all study tasks that we can remotely, including:
Start-up
Project plans, such as the PMP, DMP, SAP, CMP, EDMP, TMF set-up, etc. can and should continue as planned. Kick-Off and other meetings will be done via our video conference tools.
Maintenance
With ever-present pressure on timelines, we will continue our day-to-day tasks of data cleaning, lock-as-you-go practices, and remote-based monitoring where available. ARG's drug safety and medical monitor team is available as normal (24 hours a day, 7 days a week). They have access to all safety databases and some are already remotely based.
Close-out
Many of the tasks related to close-out are in data management with regards to final query reconciliation and database lock and clinical operations with returning the TMF. While close-out visits may be slowed down, or in some cases, done remotely, we do not plan on wasting this opportunity to continue to prepare your studies for scheduled database lock and subsequent reporting. We will continue to close out and freeze subject forms and visits as queries are responded to and data issues are resolved. In addition, there are options to transition studies to 100% remote monitoring by uploading source directly into the EDC database and ensuring roles and permissions protect PHI.
Please contact us directly if you would like to hear more about these solutions.
Lastly, thank you for our continued partnership. We welcome your thoughts and dialogue regarding these challenging times. While we know we will eventually rebound after this crisis, the leadership team at ARG is currently focused on employee safety and project continuity. ARG's 16-year history of managing studies, our debt-free and financially stable record, and our commitment to you as our sponsor all enable us to continue to be the best partner during these difficult times.
Best to you and your family,
Paul and Lyle
About ARG
ARG is an oncology, immunology, rare and neurodegenerative disease-focused contract research organization that provides comprehensive clinical program development services ranging from pre-launch consulting to commercialization. Founded in 2004 with the vision that every project should be highly individualized and visible, ARG has experienced consistent growth across the globe, expanding our reach to include drug and device strategic consulting, clinical trial management services, and clinical data and analytic solutions. ARG is a disrupter, using first-in-class technology platforms along with relationship-driven flexibility to optimize clinical studies because we believe everyone deserves to be well.