ARG Team Attends Rare Disease Week on Capitol Hill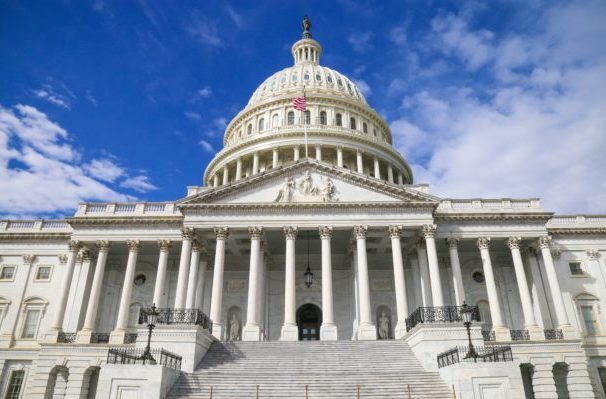 Three ARG team members attended 2018 Rare Disease Week on Capitol Hill: Senior Data Manager Darlene Adams, Project Manager Catherine Allen, and Director of Corporate Development April Muñiz. After returning to the office, they offered their impressions and takeaways. As much as the week concerned research, technology, and science, above all, it was about the rare disease trial stakeholders who gathered for these vital events.
They all recall coming in contact with some very interesting and energizing people. Catherine recalls: "We attended a panel discussion of young people in their teens and twenties who are living with rare diseases. They were the most inspiring individuals that we encountered. They were driven, advocates not just in the safe space of rare disease people but out in the world– politically and legislatively."
April continues: "The power over their health decisions had shifted in their lives earlier than one would think; in other words, the expected parent model of caretaker and intermediary ended by their teen years. They all had started taking control of their care and communication. And on the panel they were all so eloquently spoken. It ended with a standing ovation."
In terms of surprises and moments of realization, the focus was once again on people, with Catherine stating, "I looked around and thought: this room is full of families." But there was more. "They were not just selling cupcakes; instead– and this was before the internet– they scrutinized the medical journals, then went to the library to make copies and put together binders. One woman said she used to staple together copies." They were connecting doctors and patients, essentially pioneering modern advocacy.
April certainly came away with the same thought about families, saying, "The attendees were a mix of scientists and many others, but the parents really stood out. Many were drawn to advocacy because family members sadly did not make it. Amazingly, their response to grief was energy and action."
In terms of lessons learned that can be applied in their day-to-day roles, April responds retrospectively: "A generation ago it used to be 'I'm here with my hat to represent my individual disease. Now there is a collective approach, with an emphasis on the big picture. ARG fits in because we know the formula: experts, advocacy, and centers of excellence."
Catherine picks it up right there: "As a leading rare disease CRO, ARG is in a unique strategic position to build bridges from science to advocacy and patients.
And April is right– there is strength in numbers. How should we proceed when researchers locate the same marker for breast and colon cancers, for example? With basket trials, which treat the marker and not the body area. It is happening."
The final word comes from neither Catherine nor April, but from NIH Director Dr. Francis Collins. The ladies all vividly recall hearing his statement that "rare disease research is now cool." Of course that uniquely positions ARG moving forward.
 
(Photo by Louis Velazquez)