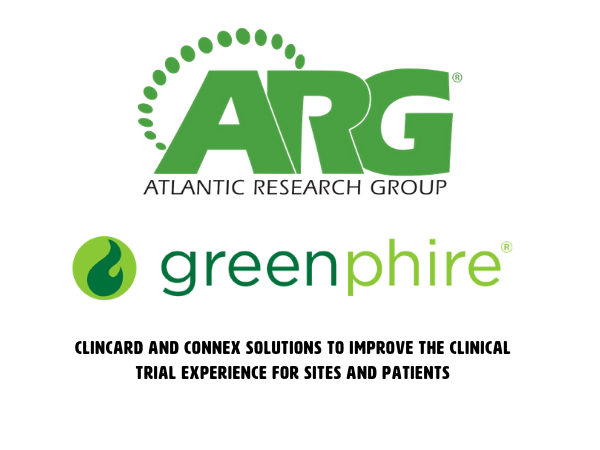 KING OF PRUSSIA, Pa. and CHARLOTTESVILLE, Va., July 9, 2019 — Greenphire, the global leader in financial software for clinical trials, announced today that it has been selected by Atlantic Research Group, a rare and neurodegenerative disease, oncology and immunology-focused contract research organization (CRO) to implement its ClinCard and ConneX solutions to improve the clinical trial experience for sites and patients.
"Rare diseases and cancers are very challenging for families, especially when the patients are children. To ask parents to be in charge of international travel and logistics while caring for a child enduring a disease, treatment and suffering is simply too much," stated Catherine Allen, Project Manager, ARG.
"That is where Greenphire comes in, providing hassle-free and risk-free travel. This service helps all stakeholders. ARG identifies the right patients to participate in clinical trials, regardless of where they live, and gets them to the study centers. By reducing administrative work, Greenphire enables study staff to stay focused on patients and study visits. The families, in turn, focus on trials and treatments. The end result is enhanced engagement for everyone throughout the entire process."
Please see the entire release from prnewswire.com here.