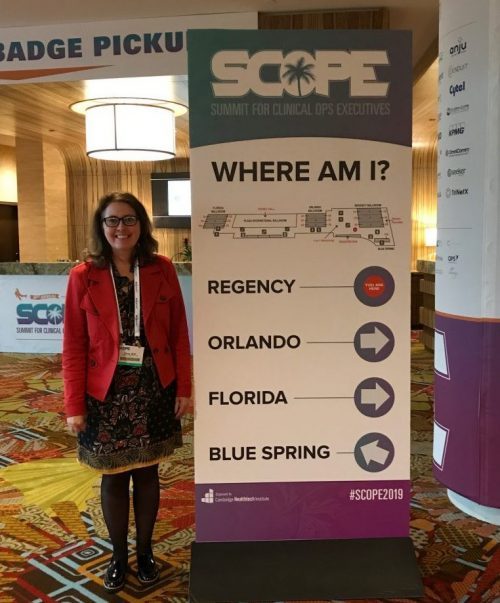 ARG Vice-President of Corporate Development Shay Brill and Senior Project Manager Brad Whitlow attended the 10th annual SCOPE Summit February 19-21 in Orlando. Each of them made some interesting observations about the conference themes as whole, and about specific topics in the sessions they attended as well.
Overall, they both saw the a strong push toward patient centricity. Shay, recent author of a white paper entitled "Patient Centricity in a Consumer Model," remarked: "By focusing on patient-centricity, the industry is hoping to increase enrollment and retention for clinical trials." Going hand-in-hand was a greater awareness of diversity. This was clearly evident in the Participant Engagement awards, but in many of the other presentations as well. Shay noticed: "The awareness of different races and ethnicities is still incredibly low, so clinical trials do not have the diversity they would want in the market space."
They also both heard a lot of talk about "how machine learning and AI can be used in our industry," Brad said. Shay added, "Big data, automation, and machine learning are all topics being embraced in other industries and research is seeing where they fit."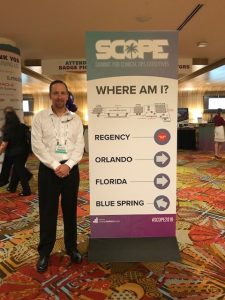 In terms of their sessions, Brad concentrated in Risk-Based Monitoring, stating: "I have come away with a totally different perspective and understanding of what is meant by risk-based monitoring and centralized monitoring. With E6 R2 released in November of 2016, adoption is moving forward, with industry representatives predicting 2019 is to be the year we will see major movement–and action taken to adopt and implement these strategies."
Shay spent much of her time participating in the Outsourcing Strategy sessions. Overall, she observed that "all outsourcing models can work, depending on the situation." Then she went on: "Outsourcing needs can change at a Sponsor company. It was suggested to identify the shared goal for outsourcing– and why you are trying to achieve the goal–and make sure that procurement, operations, and management are able to provide their perspective."
To learn more about what Shay and Brad learned and noticed at SCOPE, please contact bsinsel@atlanticresearchgroup.com to schedule a discussion.