ARG Optimizes Clinical Studies with Veeva Vault eTMF & Veeva Vault CTMS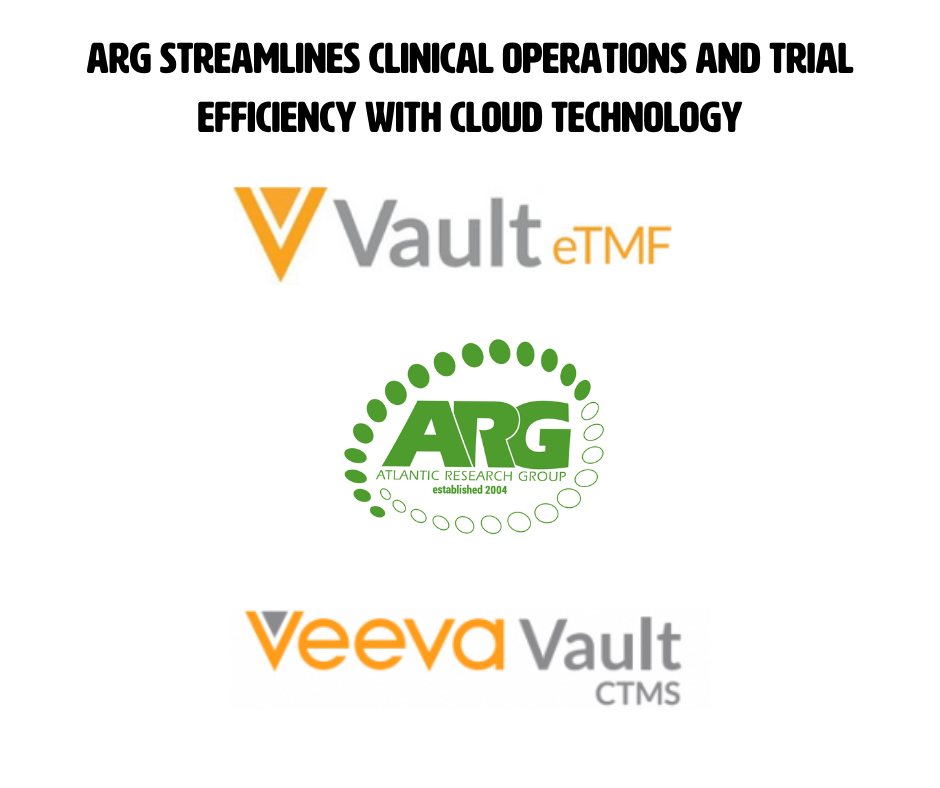 ARG and Veeva recently collaborated on a case study that focuses on improving trial execution and visibility with Veeva Vault eTMF and Veeva Vault CTMS.
Key contributions from ARG team members:
Hunter Walker, chief technology officer: "Our goal with automation is to free our resources to tackle challenging tasks and solve bigger problems, not reduce headcount."
David Tyson, clinical operations manager: "Now, when sponsors ask us to add different types of documentation at the end of studies, we can easily accommodate the requests with minimal effort."
Jen Stanislawski, quality assurance manager:"We use Vault reports to perform pre-inspection quality control (QC). The ability to generate a report showing all unblinded study documents enables us to quickly review content and minimize stress."
Implementation best practices:
Decide on process changes before implementation. Evaluate current processes and decide if template updates are needed (e.g., amend trip report templates before study go-live to eliminate change controls later).
Align with the clinical operations team. Collaborate early and often to assist with change management. Provide proper training before the first study launches in Vault to ensure a successful rollout.
Account for validation timelines. Build adequate time into the project plan for validation script creation, execution, and summary reports.
Institute a site naming convention. Follow a site naming convention for all studies to assist with reporting and programmatically control the naming of documents via the metadata fields within the document.
Please read the entire case study here.