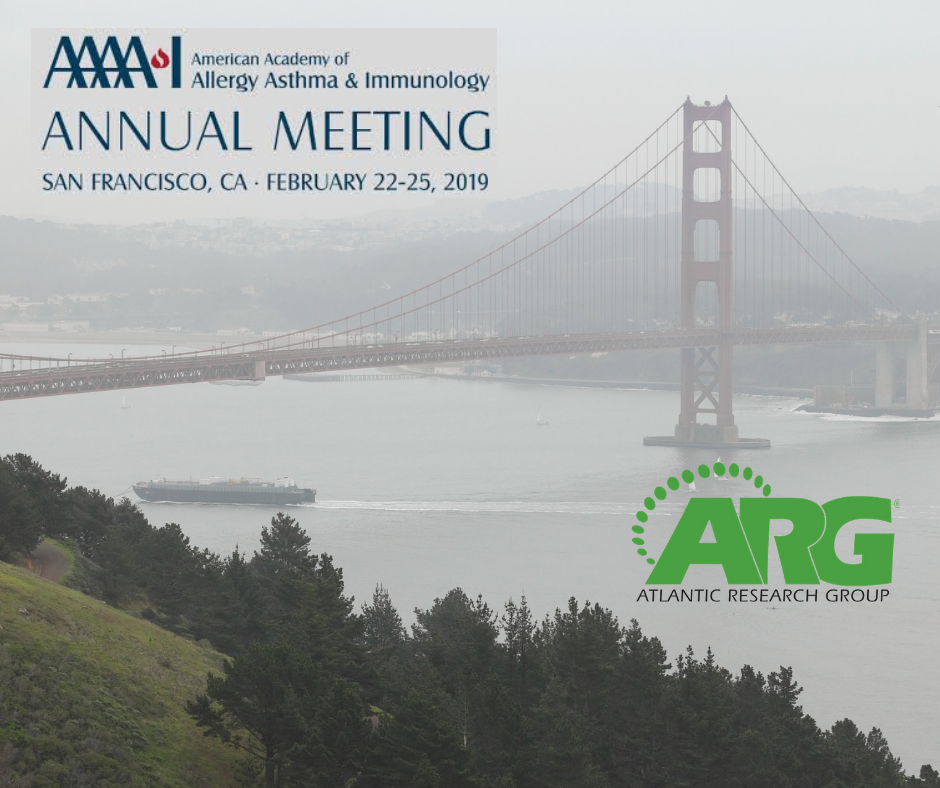 Two ARG team members will be attending the AAAAI Annual Meeting in San Francisco, February 22-25. ARG has deep experience and ongoing commitment to immunology clinical trials, and these traits are reflected in both conference participants.
Paul Bishop, CEO
"I've worked on immunology studies since 2002– with nearly every plasma manufacturer. I have a very close relationship with the immunology physician community, and serve as an advisor to multiple immunology practices. I am driven by both curiosity as well as a deep understanding of primary immunodeficiency disease and other plasma-derived products."
Emily Cooke, Project Manager
"ARG thrives in immunology studies because of our capacity to be flexible. To be nimble, we also have to be prepared with a solid foundation. Our preparation is the basis of our responsiveness and drive in solving problems and completing assignments."
Paul and Emily are looking forward to connecting with other AAAAI attendees to share immunology clinical trial best practices during the four days they will be in San Francisco. Please contact clofrese@atlanticresearchgroup.com if you would like to arrange a conversation.